ILS GAMIFICATION
ILS Gamification on Team Synergy is first of its kind in Bhutan. This platform is an immersive team effectiveness program that utilises the expansive world of Minecraft to simulate challenging situations in a highly interactive virtual environment. Participants compete in teams to overcome various challenges that will test their communication, leadership and problem-solving skills in real time.
LAUNCH DAY: ILS GAMIFICATION was launched by Honourable Minister of Ministry of Economic Affairs, Lyonpo Loknath Sharma on 09th July 2021.
LAUNCH DAY BROADCASTED IN National Television- Bhutan Broadcasting Service BBS:
Some Actions from ILS Gamification on Team Synergy Programs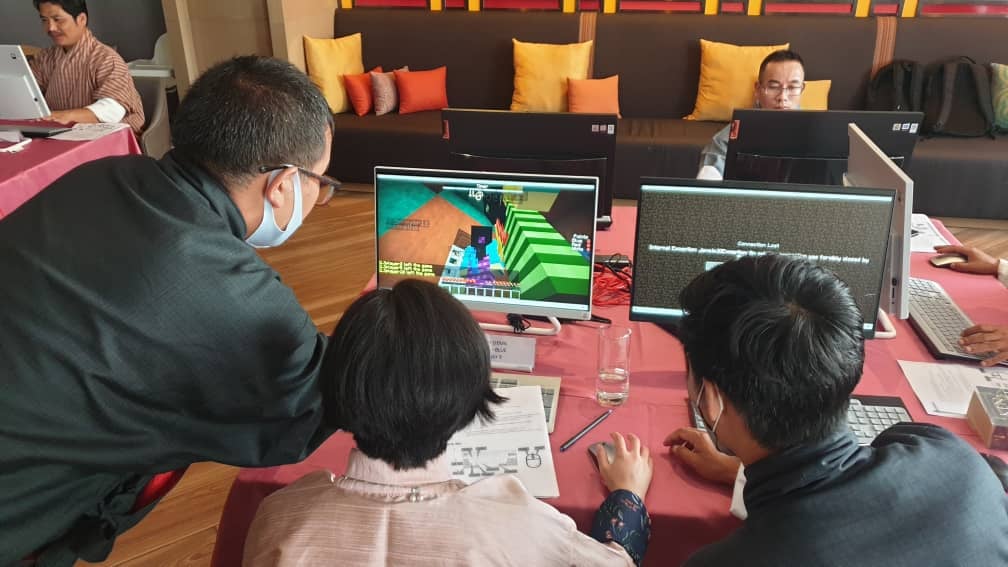 1st Batch ILS Gamification for Our Valuable Client DGPC
For the first time in Bhutan, ILS is using Gamification for capacity development. This is our first project and the theme is on Team Synergy. Gamification is a type of design that emphasizes the human in the process. In essence, it is human-centered design, and we've successfully completed ILS Gamification on Team Synergy with Druk Green Power Corporation Limited on 09th AUGUST 2021.